Welcome to
CNC-Fertigungstechnik Müller

24 / 7
Maximum productivity
and efficiency

24 / 7
highest precision and
reliable delivery reliability

CNC-controlled
milling technology
from prototyping to
series production

Welcome to CNC-Fertigungstechnik e.K.
Thank you for your interest in our company presentation. With innovative CNC-controlled milling and turning technology we produce precision components, complete assemblies and devices in different materials. For this purpose, we use 13 CNC automatic lathes, 8 CNC machining centers (3 to 11-axis) and various CNC-controlled measuring devices in two workshops at Rennsteig. In addition, we have a wide range of complementary machines and automatic machines.
The "one-stop-shop", from design services to manufacturing, measuring, packaging and shipping, contributes to an extremely cost- and time-efficient processing of orders. We are your partner from component design, through the development of complex systems, to production.
Feel free to contact us with your questions. Trust in our competence. Of course, we strictly adhere to your rules regarding data protection and discretion.
We are looking forward to our first joint project.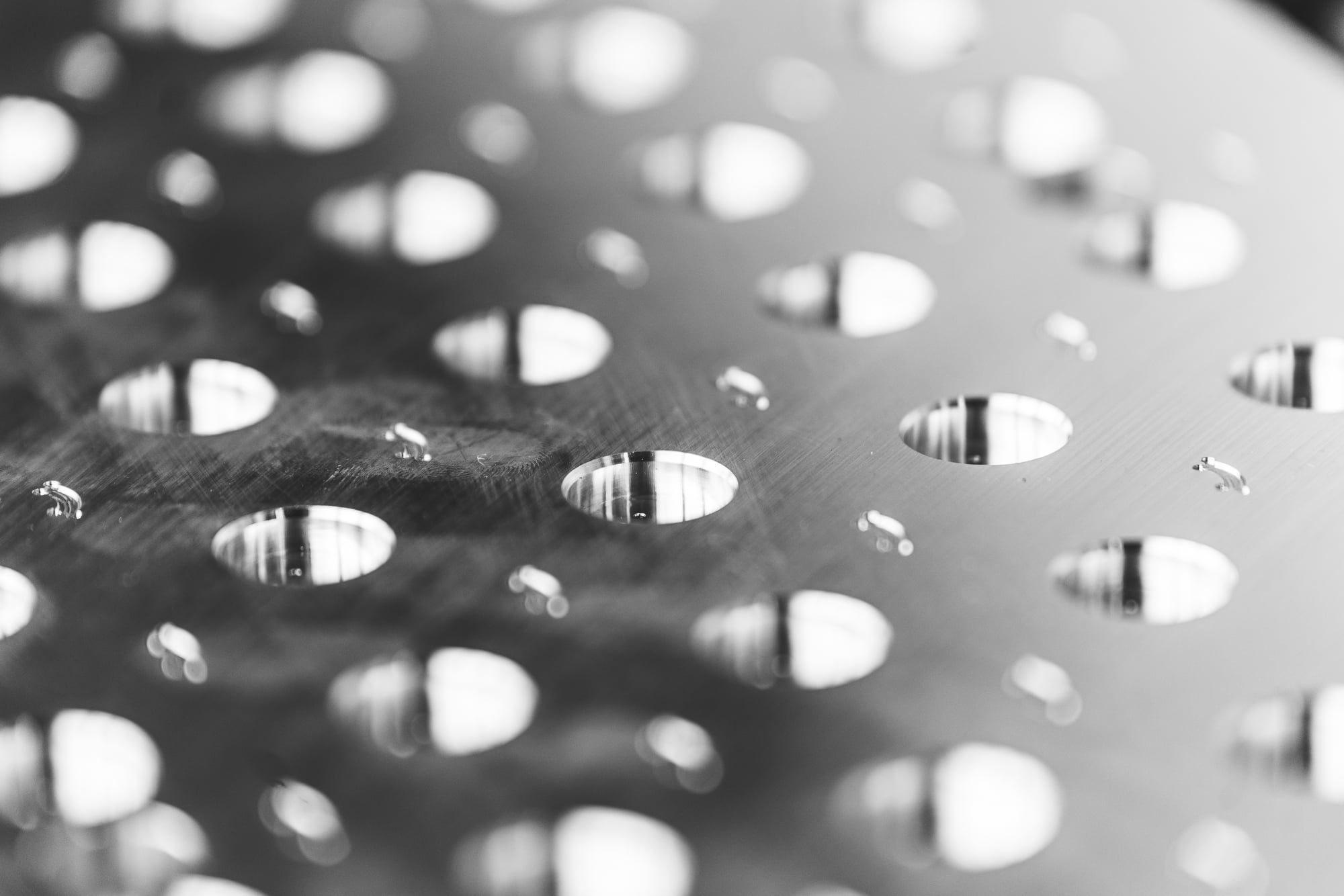 Product examples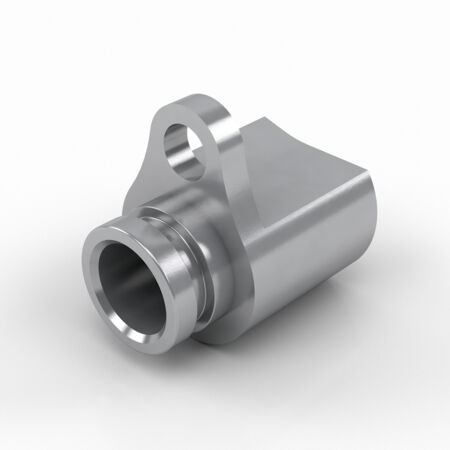 Connection
Component for hose assemblies with stainless steel bracket. Such components are produced with CNC milling technology for the automotive industry as a prototype or for pilot series and serves as a connecting element for hose lines. Such parts can be produced in different materials with CNC milling technology or also in combination with CNC turning technology.
more information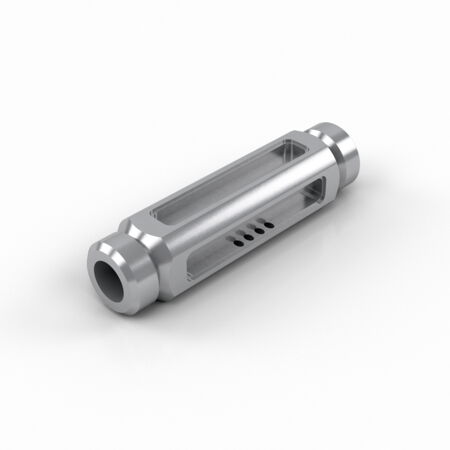 Sensor
Sensor tube or housing for sensor technology. Application for the electrical industry. This or similar components are produced in stainless steel, chrome nickel steel, titanium or other materials. This sensor technology is used in the analysis of liquids in various industries. The penetration of the liquid jet generates physical impulses, which provide corresponding analysis results for the respective liquids.
more information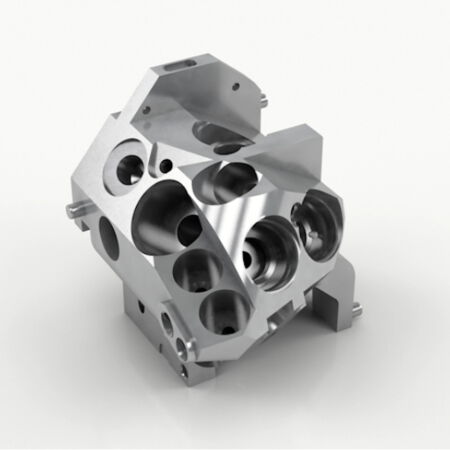 Housing
Valve housing made of stainless steel, manufactured in 5-axis simultaneous machining. Housing is used to accommodate various valve geometries and is used in automatic painting machines.
more information
Industries
Aerospace industry
Take advantage of our experience in the production of precision components and technical accessories for the aerospace industry. Milling and turning parts produced by CNC manufacturing technology at the highest precision level are used in research projects, but also in prototype production and pilot series production of aircraft and technical equipment for the aerospace industry.
Glass production and processing
Products from CNC manufacturing technology are also used in the glass industry. Our location is strongly influenced by glass production and the glass processing industry. Short distances and highest precision are the best prerequisites for a successful cooperation.
Motorsport
CNC manufacturing technology produces high-quality motorsport components which are exposed to even higher requirements under competitive conditions. CNC milled and turned parts are used, for example, in the transmission, for operating parts such as pedals or gearshift levers, but also for the ski, suspension and other vehicle areas. We produce just in time for prototype construction or for individual productions.
Machine and plant engineering
We produce screw fittings, brackets, drive parts, shafts, housings and other individual parts or components in various materials (tool steel, stainless steel, titanium, aluminum and plastic). In addition, complete devices for machine and plant construction.
Automotive and vehicle construction
The automotive industry has always been considered a pioneer when it comes to innovative technologies, in vehicles as well as in production. Precision turned and milled parts from CNC-Fertigungstechnik are used in various applications (from hubcaps to clutches - from passenger cars to tractors). Predominantly our products are used in prototype development and pilot series production.
Painting and surface finishing
Sandblasting, bonded coatings, stone chip protection, plastic coatings or adhesive coatings require painting tools paint guns, nozzles or shut-off needles with highest precision. In this segment, CNC-Fertigungstechnik is a long-standing partner with great experience.
Medical technology and healthcare
Products in medical technology are characterized by the highest precision. This applies to all instruments and tools in the fields of surgery, prosthetics, orthotics, dental technology, endoscopy, optotechnology or analytics. The same requirements also apply, for example, to assemblies for wheelchairs and other medical devices or to technical accessories for implants in all medical fields.